About the Journal
Journal of African Development Studies- JADS  was launched in 2008 , and relaunched in 2019, after a period of discontinuation, to  engage in academic as well as policy-oriented research that contribute towards supporting the teaching and training mission of the University- founded on sound scientific research findings and informing and challenging policy formulation and implementation on matters of development in its broad range, notably, social, economic, environmental, political and related cross-cutting dimensions.  
Current Issue
Vol. 8 No. 2 (2021): Journal African of Development Studies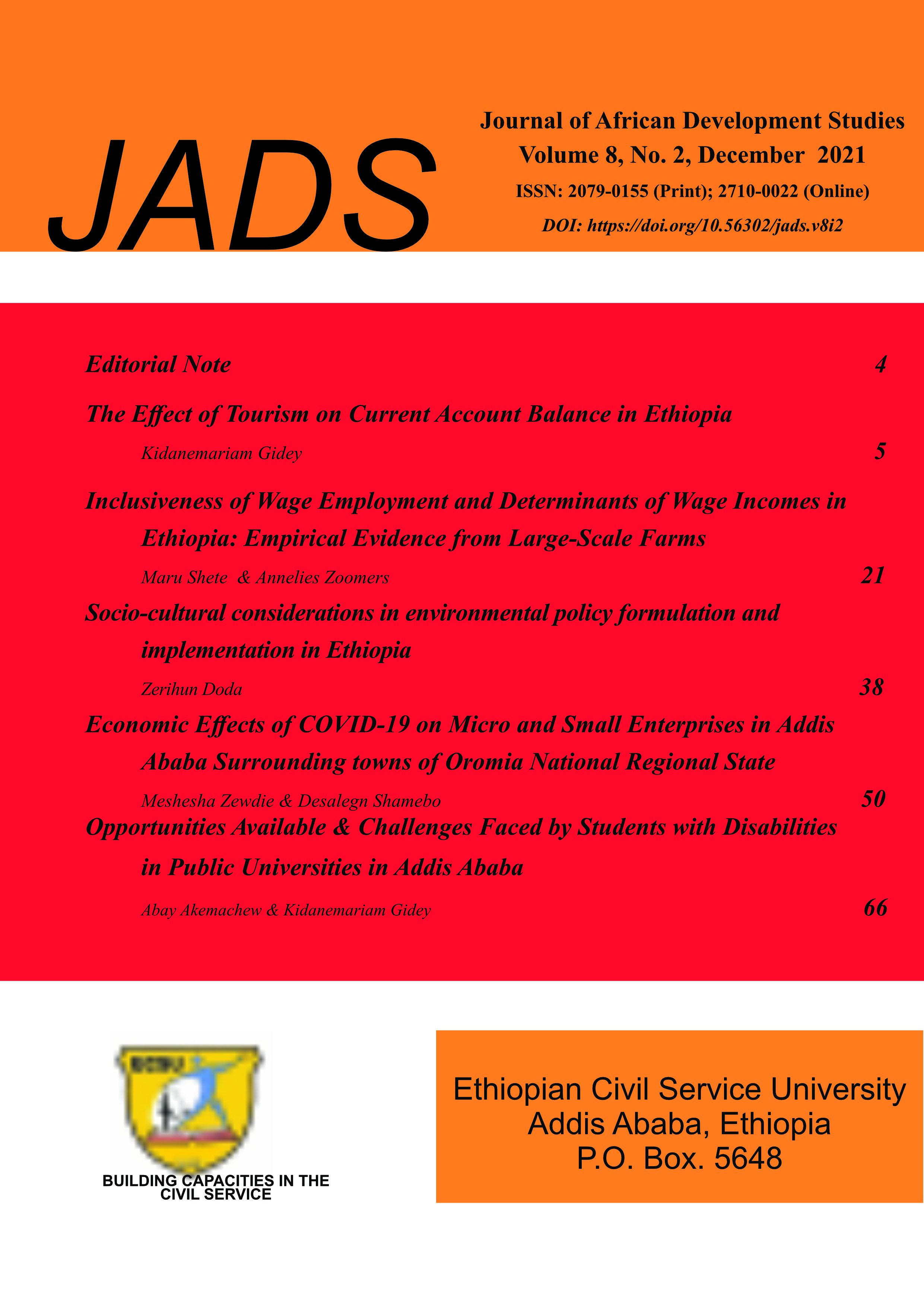 This issue covers five articles addressing development aspects of tourism, wage employment, social dimensions of environmental policy formulation and implementation, economic impacts of Covid 19 on microenterprises and the disability and development.
Full Issue
View All Issues
"Building Capacities in the Civil Service"