About the Journal
Owned by the Ethiopian Civil Service University, the Journal of African Development Studies- JADS  was launched in 2008 , and relaunched in 2019, after a period of discontinuation, to engage in academic as well as policy-oriented research that contributes towards supporting the teaching and training mission of the University- founded on sound scientific research findings and informing and challenging policy formulation and implementation on matters of development in its broad range, notably, social, economic, environmental, political and related cross-cutting dimensions.  
Current Issue
Vol. 10 No. 1 (2023): Journal of African Development Studies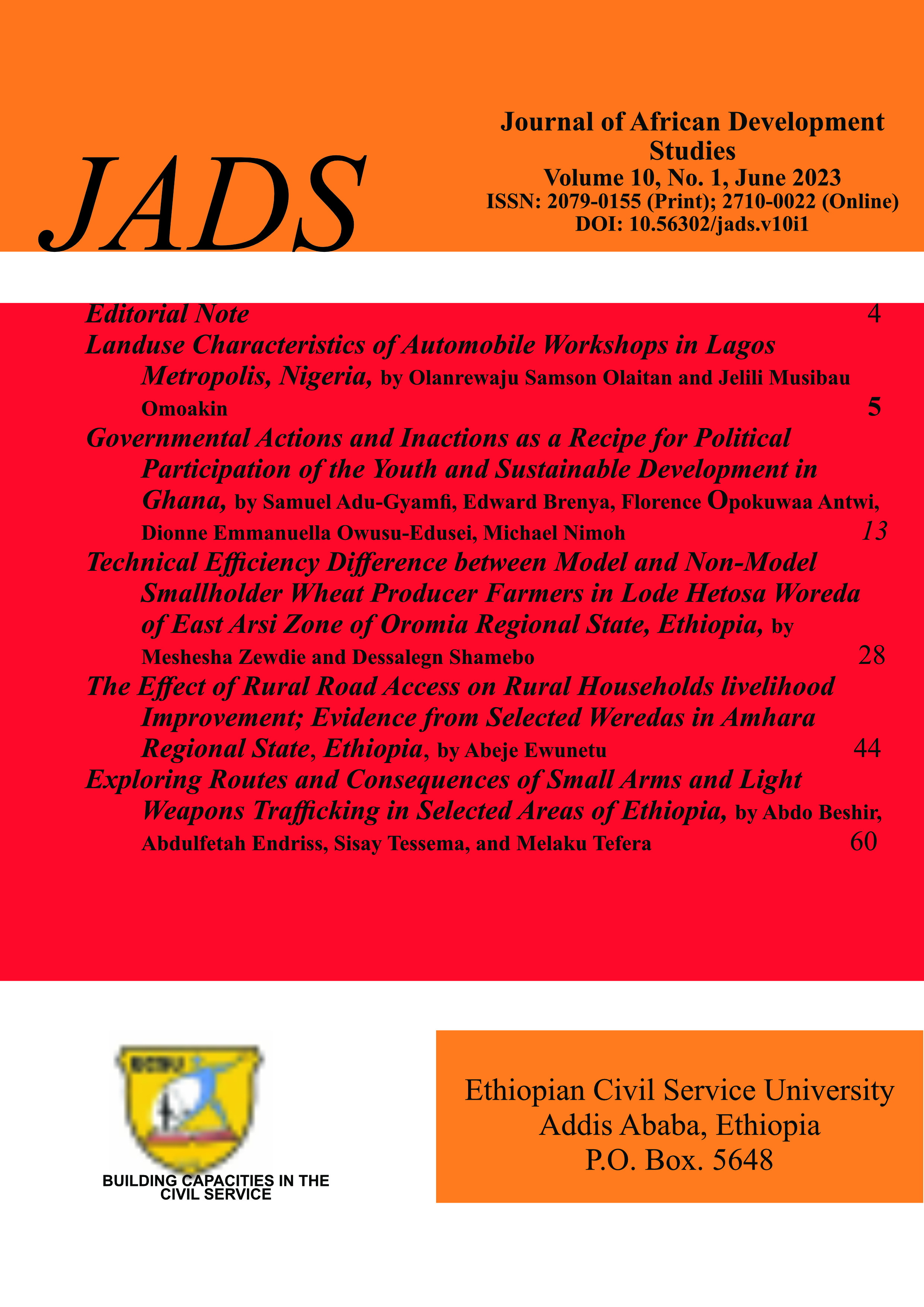 JADS Vol 10, No. 1 (June 2023 Issue) covers our 7th issue since the Journal was re-initiated in February 2019 (after a period of insolvency). The present Issue contains five articles touching on a range of development-related issues including urban transport governance, your participation in development initiatives, agricultural productivity, rural road development, and peace and security. The contributors hail from different countries (Nigeria, Ghana, and Ethiopia) and various academic and research institutions.
View All Issues
"Building Capacities in the Civil Service"